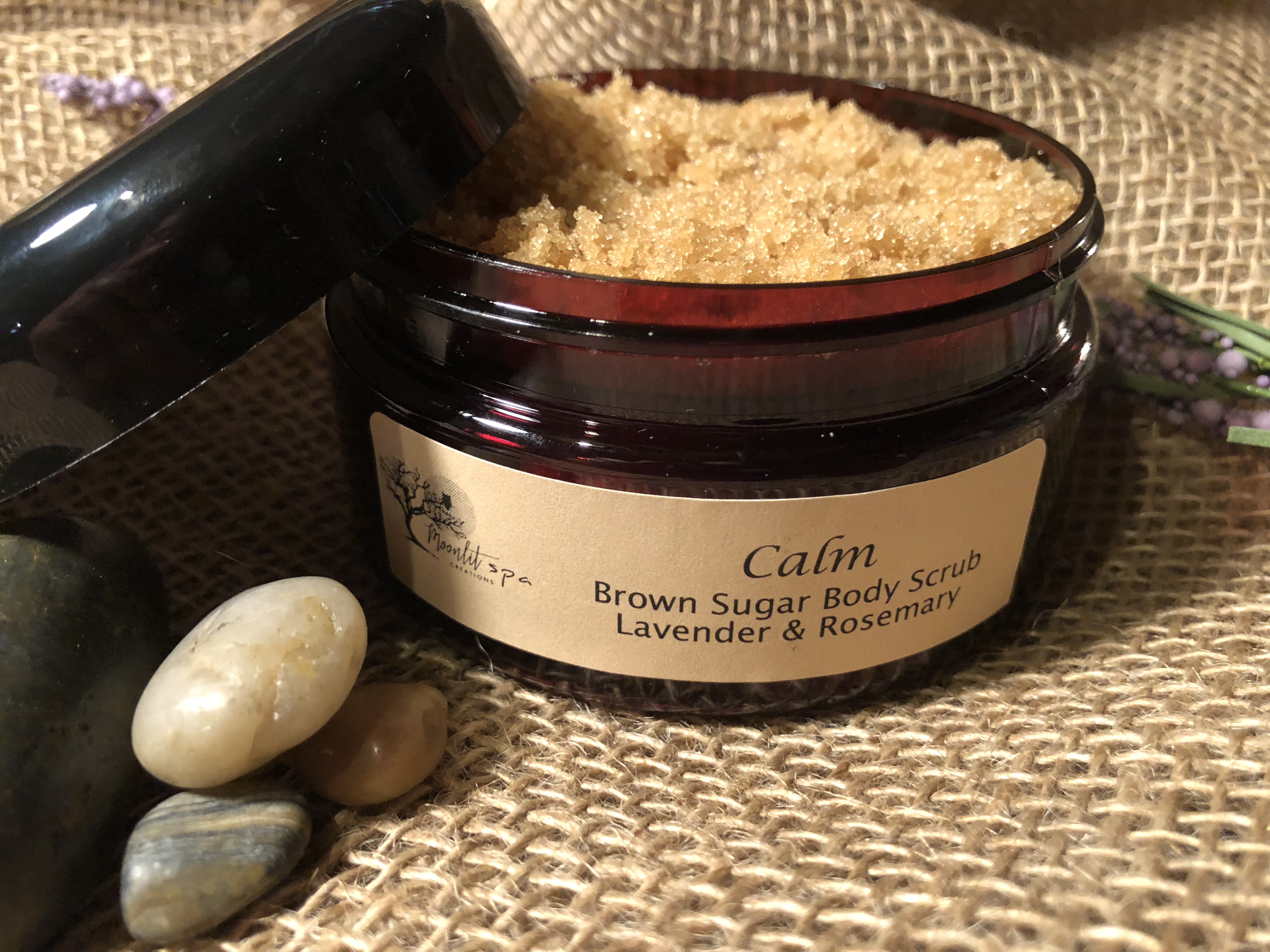 I giving away a trade secret! This Brown Sugar Body Scrub is SO easy to make at home, I wanted to share this with you so you can give yourself a special treat! I love to keep this in the shower with a plastic spoon. After you have washed yourself with your favorite soap, scoop out a spoonful into your hand and start scrubbing in circular motions on your body starting at your neck and working your way down stopping for more body scrub as needed. You may want to avoid your private parts as it may not be too comfortable. When your done, just rinse off . You have just exfoliated and moisturized your skin at the same time!

Make sure to keep the jar or container that your body scrub is stored in free from any water as this may cause bacteria to form. I keep mine between the shower curtains on the ledge of the tub so as to keep it out of the spray from the shower. Also, be careful when you step out of the tub as it may be very slippery and you may have to scrub the tub down or use a squeegee to remove any residual oil.

So here's the recipe! Let me know how it turned out over at our Facebook page! If you don't have the time or the ingredients to make this brown sugar body scrub, you're more than welcome to purchase a jar here.

5 oz of brown sugar
.7 oz of sweet almond oil
.25 oz of jojoba oil
15 drops of your favorite essential oil
Mix all ingredients together and scoop into a jar or container (preferably plastic as glass will break). That's it - enjoy!

Join our Newsletter and stay up to date on sales, new products and tips and tricks to self-care! While you're at it, join our Self-Care Sundays Facebook page for women and contribute to our conversations about taking time out for yourself!