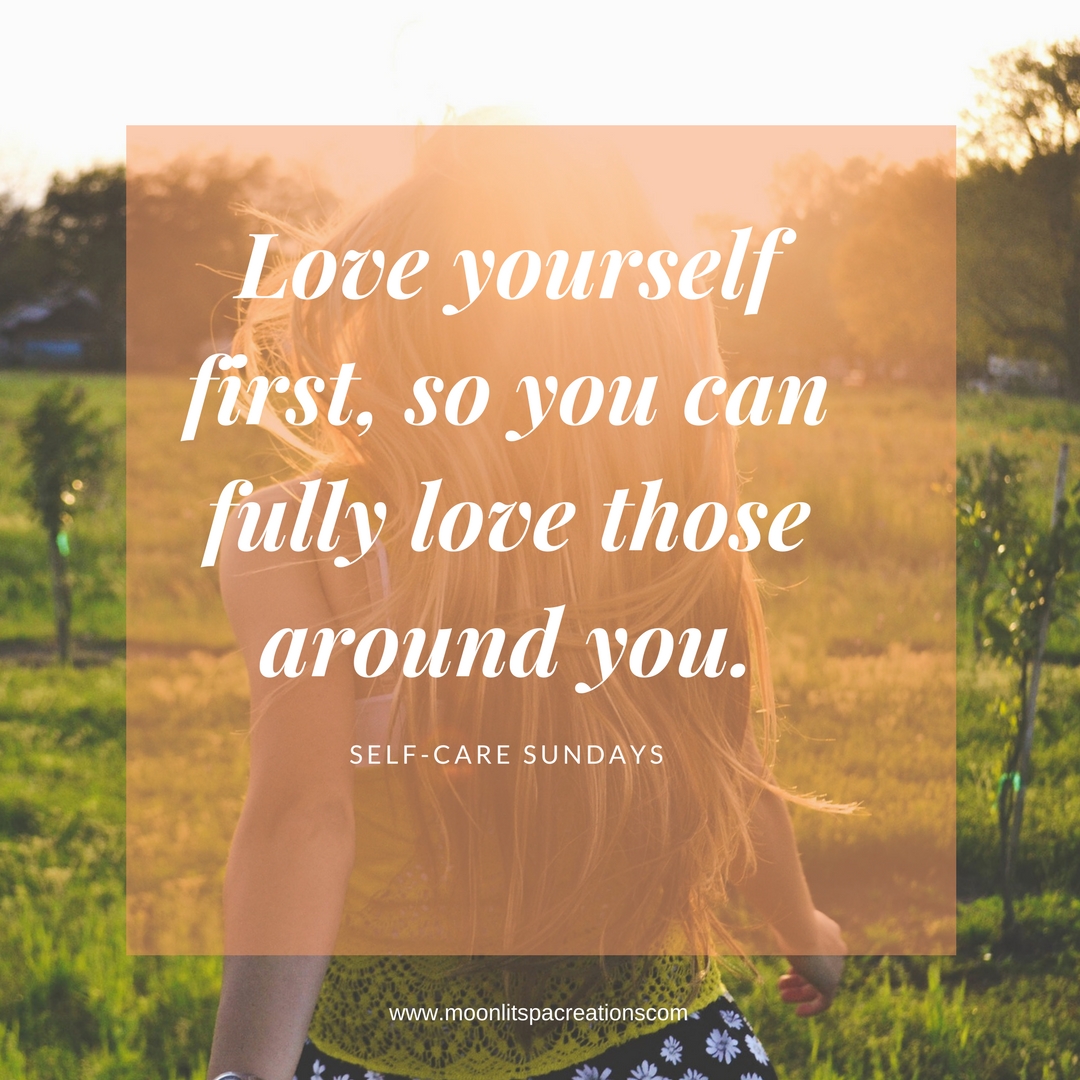 I'm trying to write a blog post on Self-Care Sundays and am having a hard time getting started! I want to sound original and authentic, but I feel like it's coming off as too scripted, trite, already been said, tell me something new. I want to write about how women always put themselves on the backburner as they take care of those around them first. Which isn't always a bad thing, you need to take care of your family, but the problem is that somewhere down the line you'll be exhausted, sick, and worn out and will question how this happened!
Women, especially mothers, shoulder much of the household responsibilities even in this age of equality. We reach out to our partners and children for help, but sometimes it's just easier to do the work ourselves. So we dive in and finish the task and wonder why we are exhausted and resentful at the end of the day. Wow! I just reread that and I sound kind of bitter don't I? I have a very supportive and loving husband. He takes care of many of household tasks. In fact, about 2 years ago he started cooking dinner which was always my least favorite! By the end of the day I was done! Had no desire to cook dinner! But, the kids don't want to eat cereal every night….
I don't know, still not liking this post. Was going to go into why my husband started to cook dinners. But I don't really want to delve into that right now. The wound must still be too new.
What I really want to talk about is taking care of yourselves ladies! Even if it's just one day a week to settle in and take some time for self-care. I was raised Catholic and it was strongly impressed upon us to take Sunday's off from work. This is a great practice in self-care, but doesn't always happen. After a long work week we usually take the weekends to play catch up. It's always in the back of our minds that we should be taking Sunday's off, but we figure we'll get there after just one more chore, project, task…
I've been blessed to be able to work from home. Although I can get lost in running my businesses and not allocating my time correctly like getting stuck in the black hole of social media for instance. I need to spend more time on getting the actionable items done quickly so I can spend some time daily on household chores that would free up more time on weekends for family, friends and most importantly, myself!
What I really want to write about is a movement called "Self-Care Sundays". Taking a few minutes an hour, maybe two, to pamper yourself; read, journal, exercise, walk in nature, soak in a warm bath, polish your toes, give yourself a facial, make a healthy meal. You get the idea. You know what you need!
So what do you say? Can you commit to this? I think you can. Mark the time in your calendar like you would any other important appointment and make it a weekly practice.
I'd like to get you started on your journey to self-care. I would like to gift you a sample of one of my amazing soaps to enjoy during that long bath. I'll be giving away 25 samples a week! All you need to do is sign up here so you can be added to my list. I will also be sending out Self-care Sunday reminders with tips on ways to pamper and rejuvenate yourself!
Like the instructions the flight attendants give you on an airplane ride, put your own oxygen masks on first, than help those around you. Taking time for your own self-care is self-love. You need to love yourself first so that can fully love those around you.